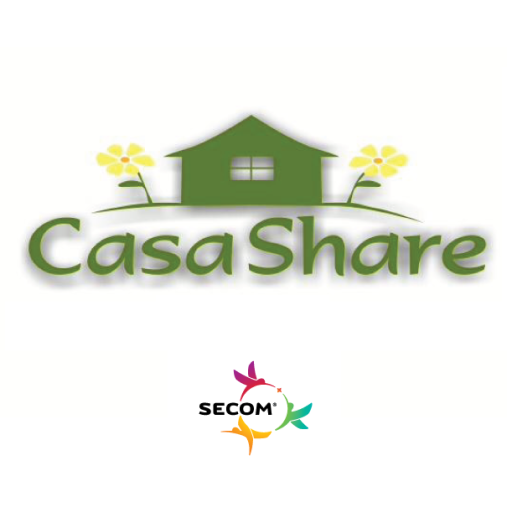 On September 1st, Secom®, the leader in integrative medicine solutions, relocated its main office from Tunari to Equilibrium 1, a premium office building developed in the northern part of Bucharest. In order to share the joy of a fresh start, Secom® decided to donate a house to a family in need.
The house will be built by Casa Share, an NGO initiated by Bogdan Tanasa, and will be offered turnkey at the end of this year to a family with four children living in harsh conditions in Vladeni, Iasi County. The house will have an area of 65sqm, three rooms, kitchen, bathroom and outbuildings and will be fully equipped and furnished to become a warm and welcoming home. The children of 3, 12, 15 and 16 years of age will finally have their own space with desks, school supplies and books to start a new school year, as well as games that will help them have a happy childhood and develop harmoniously.
"A new home marks a new beginning. Equilibrium is Secom's 6th `house` and moving here is a step forward, marking the beginning of a new and exciting development era in the company's history. We wanted to share our joy of a new start in life with people who are constantly struggling, and all they need is a helping hand to move forward. We would like to thank Bogdan Tanasa and the entire team of Casa Share for helping us transform this good thought in reality: a new home for a new beginning", said Lucia Costea, co-founder & CEO of Secom®.
The Equilibrium 1 building where the new Secom® HQ is located, developed by Skanska, is LEED Platinum certified and meets the highest applicable standards, including additional protection and safety features integrated following the COVID-19 pandemic. Secom® offices are located on the 8th floor and have a total footprint of 1075sqm, 40% bigger than the former office space in Tunari.  70 Secom® employees are currently working in Equilibrium, with another 120 team members working in the largest cities across the country. Since early September 2020, the company has also implemented flextime, which allows Secom® employees to work either at the office or remotely during the pandemic.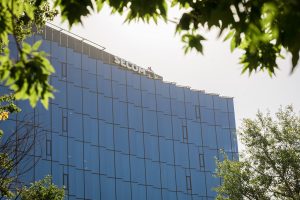 "Maintaining an attractive working environment is a top priority for Secom®, as the openness of the people and the pleasant atmosphere are values cherished by our team members. We hope that the company's relocation to this modern space equipped with many facilities, located in an easily accessible part of Bucharest, will help us keep our current colleagues happy and attract more talents to the Secom® team", added Lucia Costea, co-founder & CEO Secom®.
About Secom®
Secom® is a Romanian company and an authority in natural integrative medicine solutions, addressing the modern people's needs for a healthy lifestyle, and promoting beauty through natural cosmetic products, based on high quality ingredients.
Secom® specializes in the import, distribution and marketing of food supplements, teas and globally certified and patented natural cosmetics. Secom® portfolio includes over 450 premium natural products: 300 food supplements, over 40 tea varieties, and 130 new generation cosmetic products. Since October 2020, Secom® has also been marketing its own brand of supplements, called Good Routine®.
Secom® has brought scientific phytotherapy to Romania, being one of the first companies 17 years ago to introduce on the local market many of the "innovative" ingredients available today: medicinal mushrooms, colostrum, glutathione, 5-HTP, resveratrol, GABA, L-citrulline and the first range specially created by pediatricians for child health - ChildLife® Essentials, as well as concepts such as integrative medicine or standardized extract.
Secom® products are available in over 8000 pharmacies and natural products shops across the country, on www.secom.ro and in the 13 Secom® own shops in Bucharest, Bacau, Brasov, Cluj-Napoca, Iasi, Ploiesti, Pitesti, Sibiu, Timisoara, Arad and Oradea.